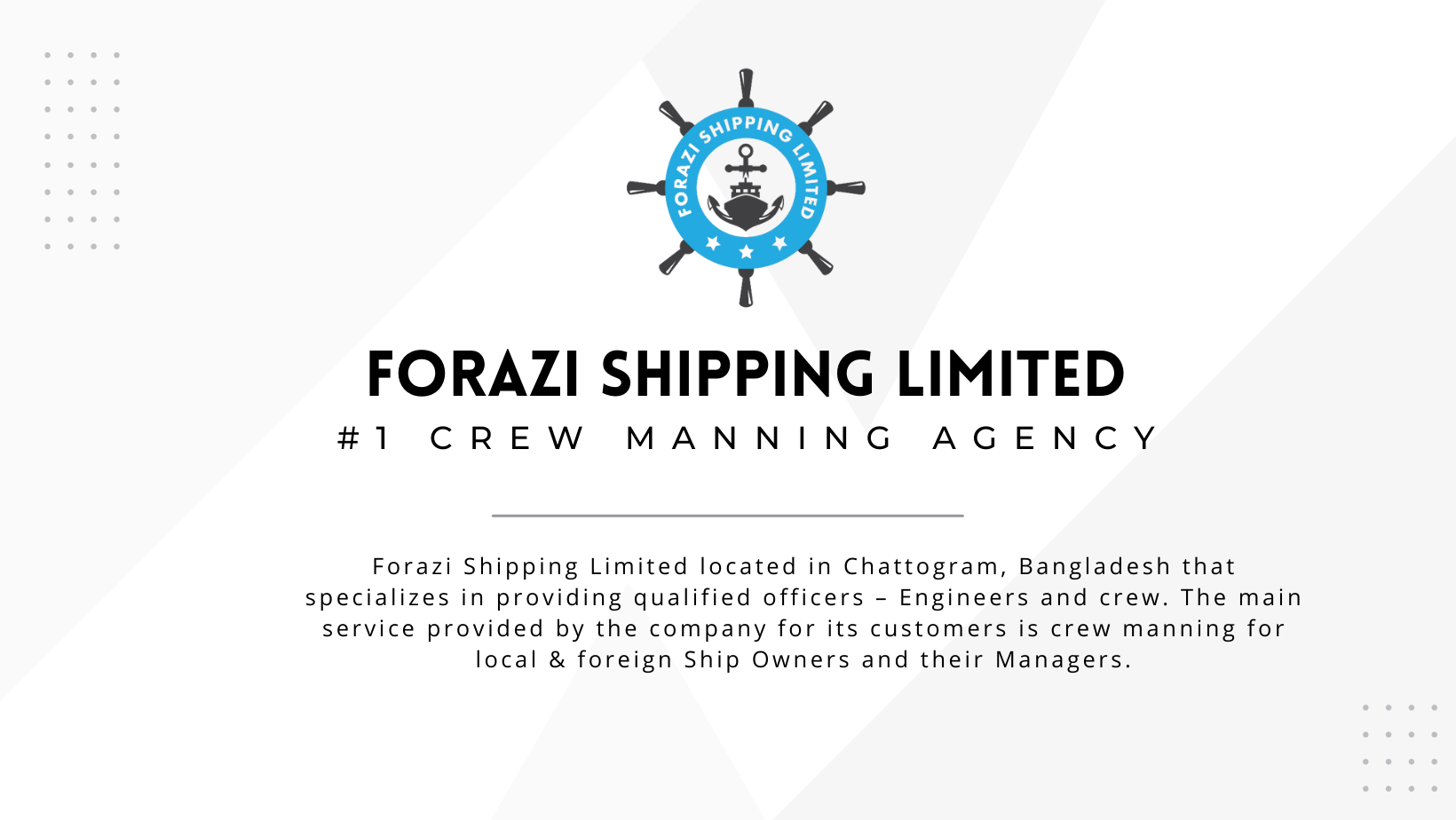 Crew Manning Agency in Bangladesh
The crew manning agency is a service that provides competent marine personnel for shipping companies. They specialize in supplying seafarers for a wide range of vessels in various regions and across the world. Some of the services offered by the crew manning agency include vessel spotting, sourcing seafarers, conducting background checks, and arranging medical requirements. The industry is dominated by private manning agencies. These are responsible for the efficient and accountable manning process. Public manned manning agencies must promote and protect the employment rights of seafarers and ensure seafarer safety.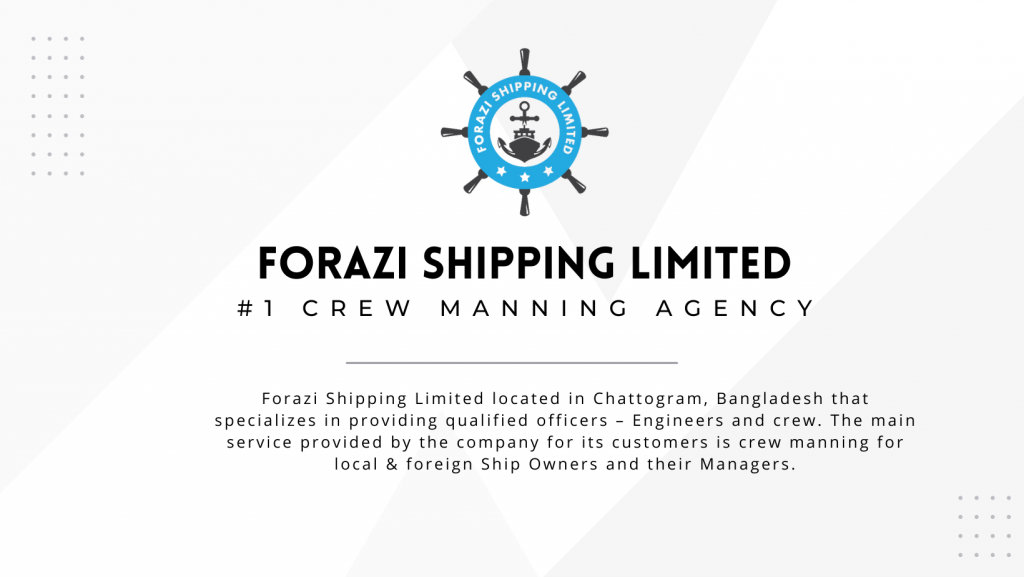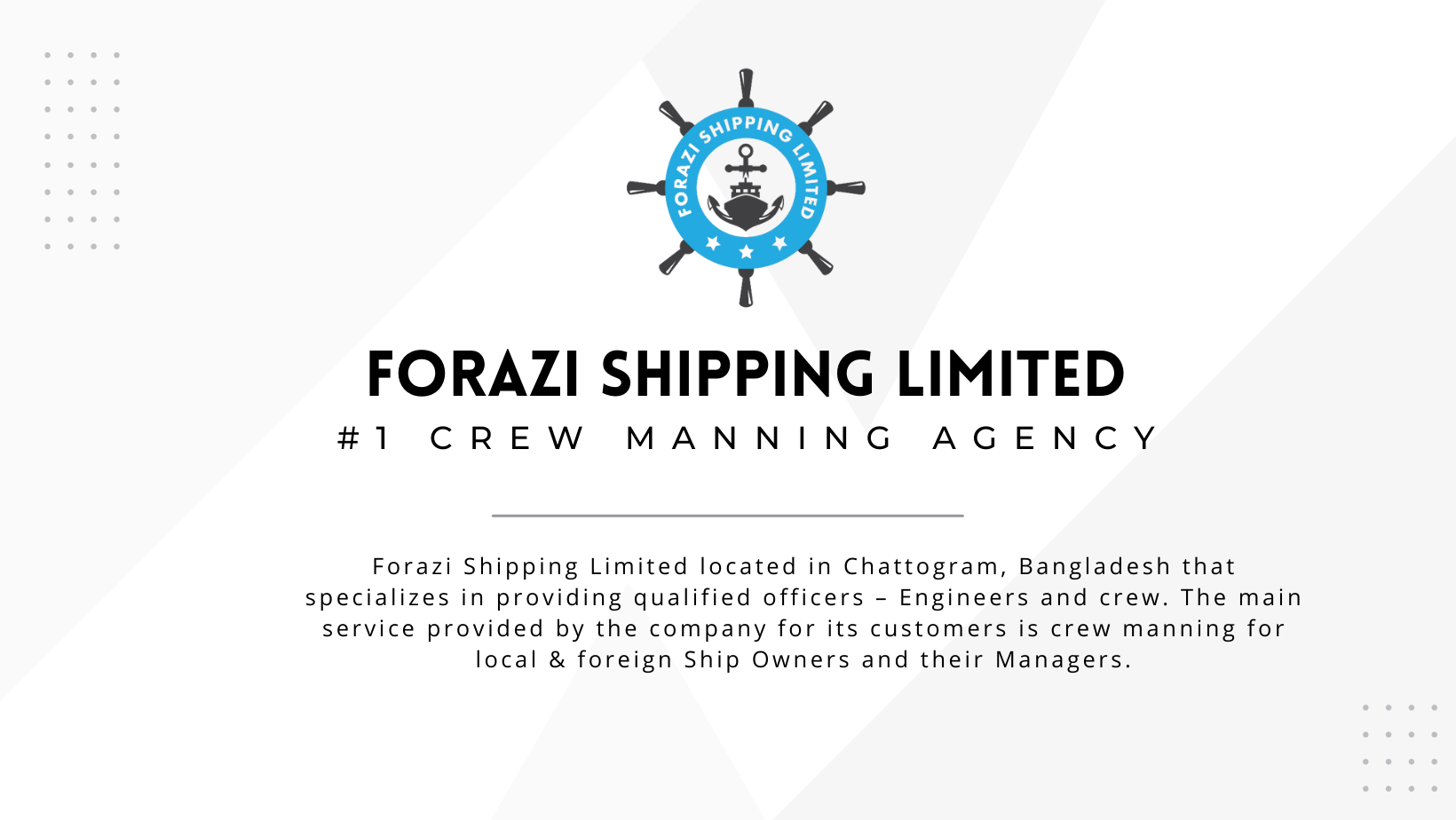 What Does a Crew Manning Agency Do?
The crew manning agency helps ship owners and managers to find qualified and experienced seafarers. The agency also ensures the legal and professional background of seafarers. They keep all records and legal documents of their candidates. The agency also assists ship owners with on-shore support and training. They should be able to cooperate with the ship owner's safety measures and make all the necessary decisions to minimize any risk. Using computerized technologies in the crew manning process will increase the efficiency of your business.
A crew manning agency will improve your maritime business in many ways. First and foremost, the company will use computerized technologies in the administration and recruitment of seafarers. Global position systems are the best tracking devices for ships. Better tracking devices will provide real-time data and prevent the mismanagement of seafarers and their shipowners. The services of a crew manning agency will allow you to focus on other aspects of your business.
Sourcing the Best Quality Crew
Forazi Shipping Limited is a prominent crew manning agency in Bangladesh. The company specializes in providing highly skilled and competent officers and crew to ship-owners and ship management companies. The company has an international client base and works with both large and small vessel owners. Forazi Shipping also provides the necessary on-shore support to its clients. Forazi Shipping is accredited by the International Maritime Organization (IMO) to comply with international conventions that pertain to the use of Bangladeshi seafarers on foreign-flagged ships.
Dynamic & Well Known
Forazi Shipping is a dynamic and well-known crew manning agency in the city of Chittagong. Founded in 2021, but has since evolved into a highly successful organization that has a broad client base. It is committed to maintaining high standards in the maritime industry. The services of Forazi Shipping are specialized in providing qualified officers and crew for ship-owners and ship management companies.
Complaint Process
Aside from a good reputation, a crew manning agency must have a complaint process and ensure compliance with international and national regulations. During the recruitment process, the agency should make the crew members feel comfortable and happy. The Maritime Labour Convention (2006) states that all seafarers are entitled to equal treatment and the corresponding standards should be met by the crew manning agency. Similarly, a shipping company should be able to provide an efficient and reliable service.
In addition to being reputable, a crew manning agency should also have a complaint process. It must ensure that the employees are paid properly and are medically fit. A maritime crew manning agency should be licensed and registered in the country where they will work. Its reputation is essential for any shipping company. A reputed maritime crew manning agency will provide all the necessary crew members with training and medical care.
Meets the MLC Requirements
A reputable crew manning agency should have a complaint process and be in compliance with all MLC requirements. The MLC also ensures that seafarers are treated fairly and are not subjected to any type of discrimination. However, some manning agencies may be less than ethical and may not be willing to provide adequate compensation. The MLC requires that a manning agency must meet the minimum standards required by the flag state and international legislation.
Forazi Shipping Limited: The #1 Crew Recruitment Agency in Bangladesh
Forazi Shipping is the #1 ship manning agency in Bangladesh. We help the shipowner, managers, and principles to source the best crew manning for the shipping company.
Conclusion
Its crew recruitment service includes assistance with obtaining flag state documents and visas. The team will also work closely with the shipowner to meet the needs of individual clients. The MLC standards are set by the Flag State and must be met by all publicly operated crew manning agencies. There are also MLC requirements for a publically owned and operated crew manning agency. They must have a comprehensive set of staff to meet the requirements of their clients.