Ship's Crew Recruitment, Manning & Management
The main service provided for its customers is crew manning for local & International foreign Ship Owners and their Managers. Specialized in providing qualified officers – Engineers and crews into local & worldwide shipping.

The company is licensed in the field of personnel recruitment in compliance with the laws of Bangladesh, certified as meeting the requirements of the international conventions relating to the recruitment and placement of Bangladeshi seafarers.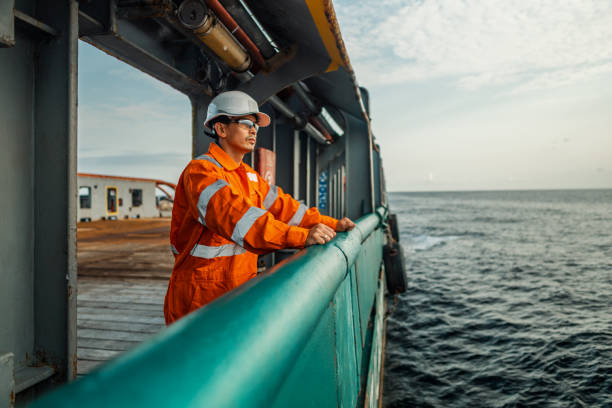 Forazi Shipping Limited Crew has its highest standards of recruitment and enforces strict quality control in all recruitment stages. Our own massive pool of experienced seafarers is a guarantee of loyalty and performance of your future crew from FSL Crew. During the recruitment process before FSL Crew presents any candidate to the Client, potential candidates pass a very complex full screening process to prove their qualifications. FSL Crew goal is to completely annihilate any risk to our clients and provide service which gives them a "smooth life" in reaching their short- and long-term HR objectives.
Only the best qualified candidates are carefully matched with open vacancies. A comprehensive service base ranges from selection & interviewing, contract management, negotiation of terms, pay rolling & insurance to long term crew planning & arrangements.
We seek to help you meet your short term and long term HR management objectives. FSL Crew provides reliable, efficient and cost effective recruitment solutions for businesses seeking to recruit the best employees.
Our team consists of dedicated and result driven personnel. They are well trained and supported to provide excellent service. They draw on strong recruitment backgrounds and extensive networks to find the best available candidates. No matter the sector in which you operate, we believe the dividends are in the details. That's why we first make sure we understand the objectives and goals of our clients and candidates alike.
To arrange competent young hard workers, efficient & sober seafarers for owners and managers interest.
To arrange an interview for qualified & arrangement.
Crew pre-joining formalities.
To arrange crew visa, medical, Hotel/Transport & working gears
Arrangement of flag State documents.
Full management of vessel including commercial operation.